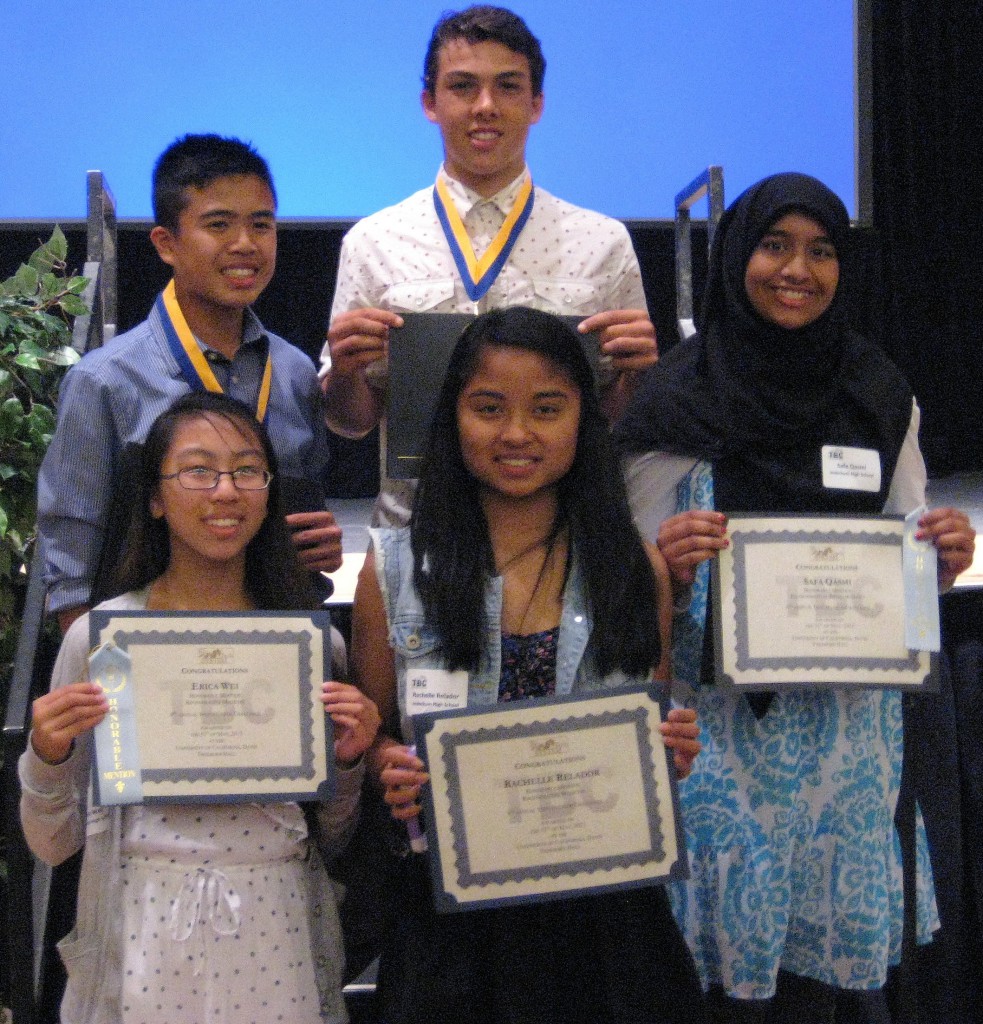 THE NATOMAS BUZZ | @natomasbuzz
Five Inderkum High School students were honored recently during an awards ceremony for winning two 2nd place and three honorable mention awards in the UC Davis teen Biotech Challenge.
The Teen Biotech Challenge (TBC) is a science challenge that encourages high school students to demonstrate their understanding of biotechnology's impact in the world. TBC seeks to promote awareness and understanding of the many ways that biotechnology positively impacts our society.
Students were asked to select a biotech topic within of seven designated focus areas: Agricultural Biotechnology; Computational & Systems Biology; Drug Discovery & Biomanufacturing; Environmental Biotechnology; Nanobiotechnology; Personal Genomics & Human Health; and Regenerative Medicine. Students researched the topic and developed webpages that illustrated the chosen technology's impact on society. Webpages were judged on adherence to contest directions, quality of information, web design and overall presentation.
The winning Inderkum students, along with their websites are: