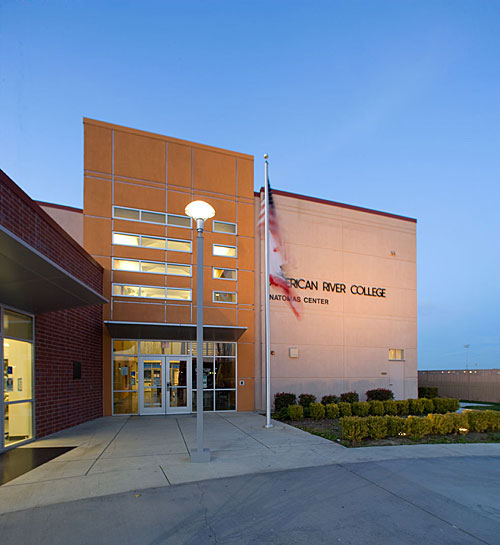 BY KALLIE PROVENCHER, INTERN
THE NATOMASBUZZ | @natomasbuzz

American River College's accelerated college education program will be offered at the Natomas Center beginning this fall.
The accelerated college education program – or ACE – is a structured two-year, 46 unit program offering students transferable general education classes to help them on the path to graduation.
The program serves between 35 and 45 students a semester and is ideal for first time college students or those with little credit, program coordinator Patrice Gibson said.
"ACE gets students in really good shape to graduate," she explained.
Students who participate in ACE form study groups and strong friendships with their fellow classmates who are also in the program, Gibson said.
"The extra level of support helps students reach their goals," she said.
Angel Mosley, 43, an ARC student who finished the ACE program in fall 2012, said she graduated sooner than she expected because of the schedule.
"As a working adult, I was able to go to school right after work," she said.
The eight week long classes kept Mosley from getting bored. Without ACE, she said he she probably would have dropped out again.
"Everyone in class is on the same schedule and are there to get work done," she said.
The accelerated college education program is full for the fall 2013 semester, but Gibson said there is a wait list for those students who are interested.
ACE information sessions are planned once a month beginning in October for students interested in signing up for the spring 2014 semester.
---
To get on the ACE wait list, call clerk assistant Sandra Jackson at (916) 570-5044. For more information in the program visit the ACE website at www.arc.losrios.edu/ace.