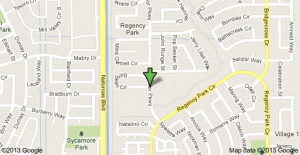 THE NATOMAS BUZZ | @natomasbuzz
Sacramento police seek personal surveillance footage that might help identify a suspect who attempted to lure a young girl into his car last week in Natomas.
In an electronic e-mail message to Natomas-area residents this afternoon, police Capt. James Maccoun asked homeowners with personal surveillance video to review any footage from Thursday, May 8 and look for the suspect's vehicle.
On May 8 at about 4 p.m., an 11-year-old girl was walking near Honor Parkway and Bill Bean Circle when the suspect, driving northbound on Honor Parkway, reportedly told the girl to get into his vehicle. The girl was able to run away, police said.
The suspect is described by police is a black male in his 20's, 5'10", thin build, with dreadlocks. He was driving a dark-colored, small SUV or crossover.
Police detective are seek surveillance video from the Regency Park neighborhood – the area bounded by south of W. Elkhorn Boulevard, east of Natomas Boulevard and north of Club Center Drive.
Residents with surveillance video footage of the described vehicle, during that time and date, are asked to save it and contact the Sacramento Police Department's non-emergency line at (916) 264-5471 and refer to case number 13-120546.
Police said a composite sketch of the suspect is expected to be released soon.