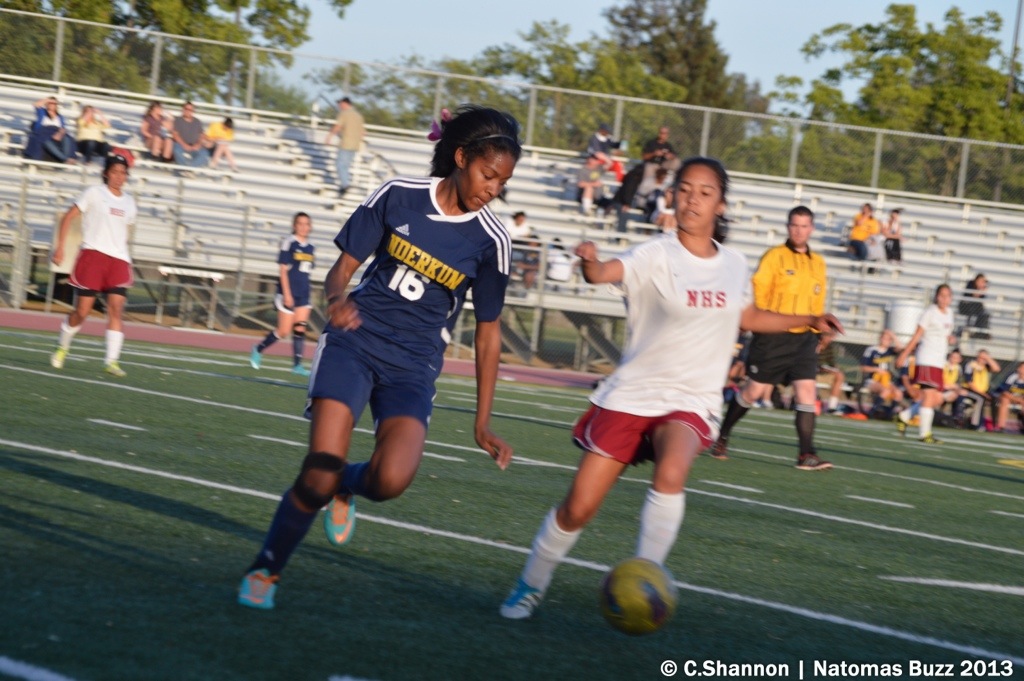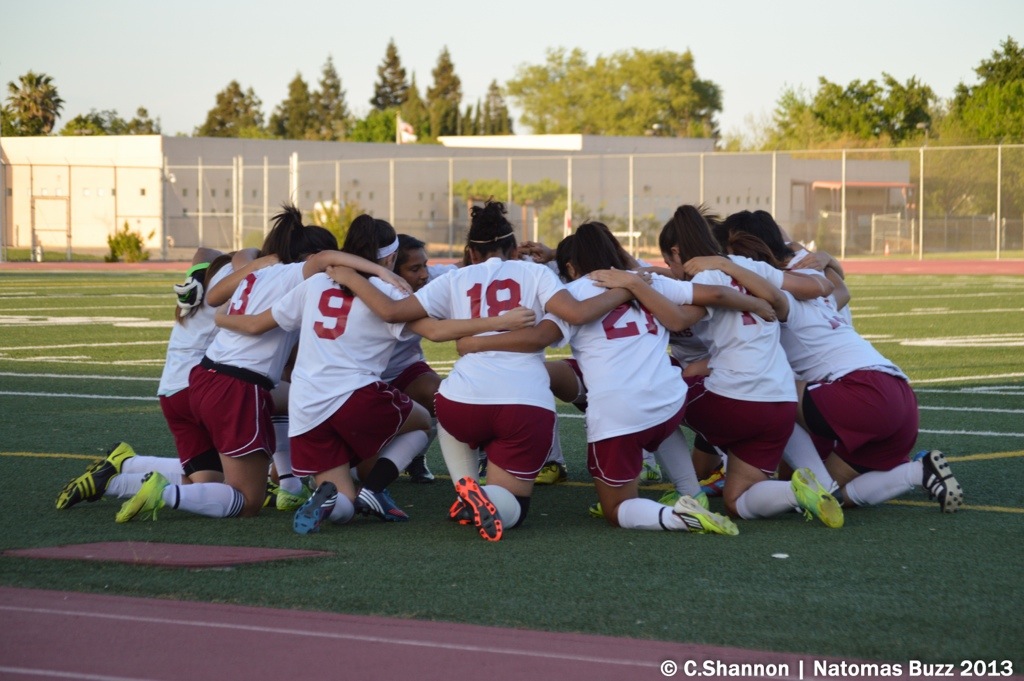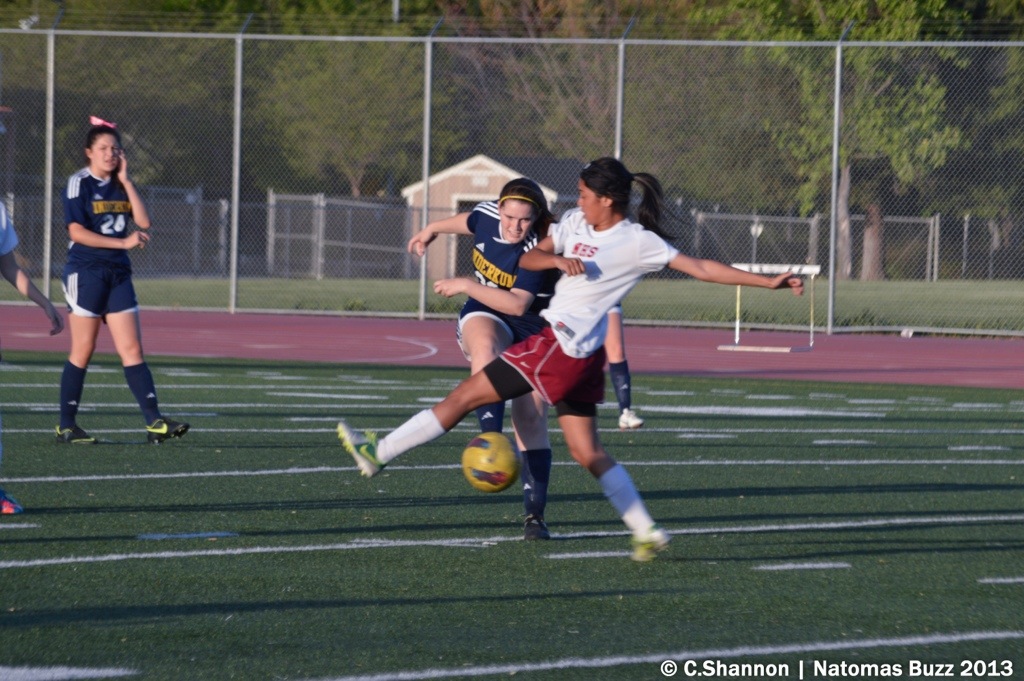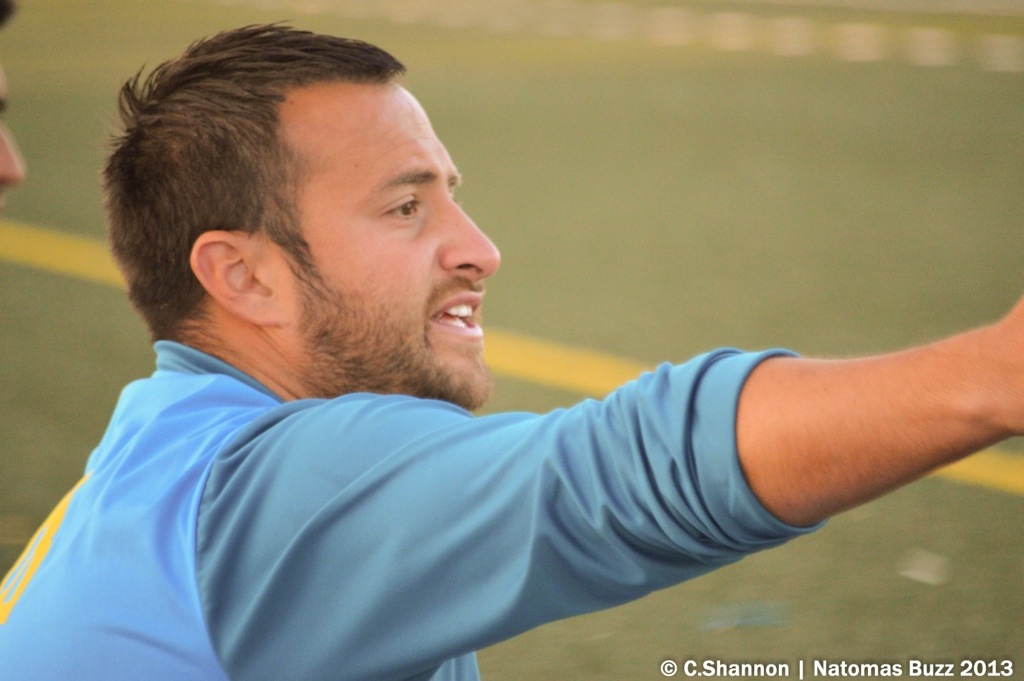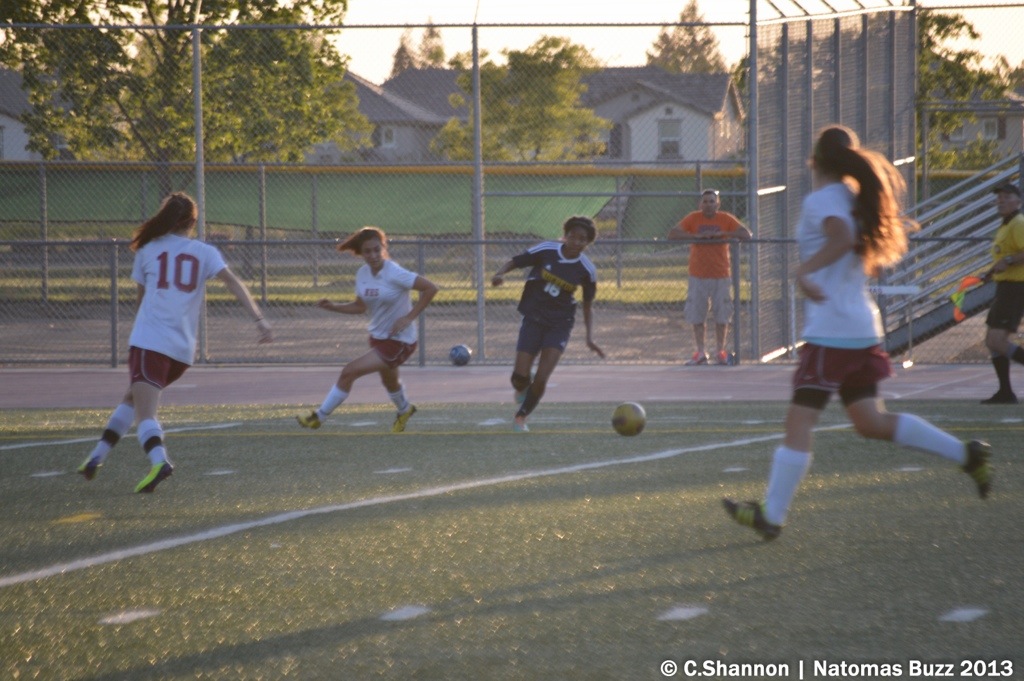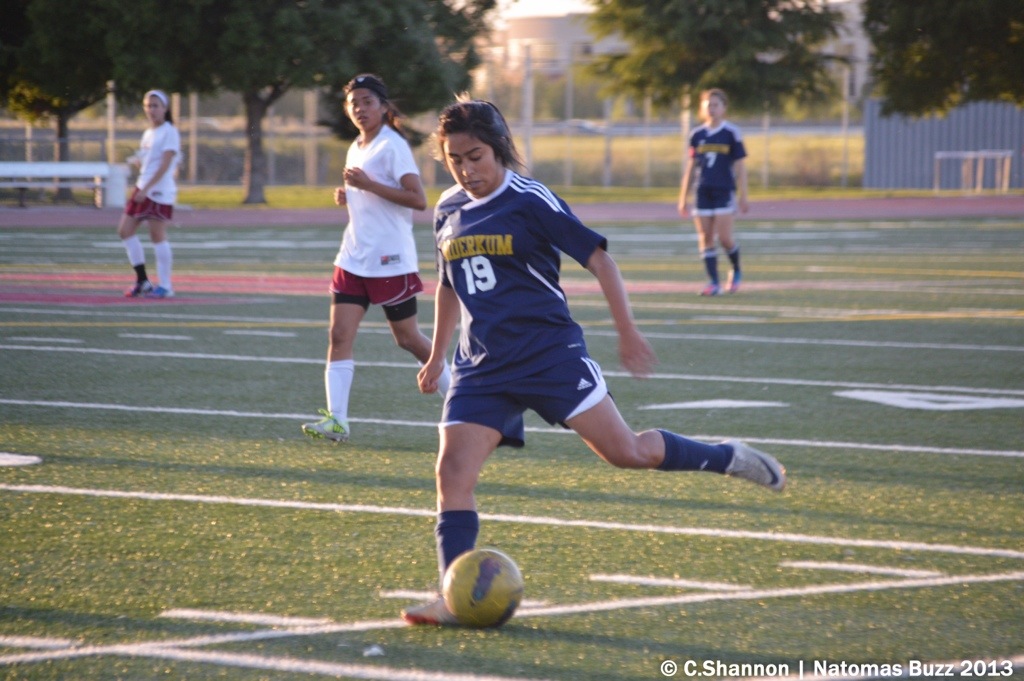 BY TREVOR HORN
THE NATOMAS BUZZ | @natomasbuzz
The Tri-County Conference soccer match between Inderkum and Natomas High School girls' soccer teams was cancelled after halftime because of a lighting failure on the field Thursday night.
The north end zone lights at the Natomas High School football stadium would not turn on.
With the Lady Nighthawks leading 1-0, the schools' athletic directors, coaches and game officials chose to suspend play.
The match began at 7 p.m. and it was too dark to play on the north side of the field by the end of halftime.
There is no immediate decision made on when the match will be replayed or whether the game will restart or resume at the beginning of the second half.
"Unfortunately the north end stadium lights would not turn on," Natomas High Athletic Director Anthony Agrella said. "It really hurt was what a really, really good game."
Agrella and Inderkum Athletic Director Matt Hinton will discuss with the rest of the league on what the exact bylaws are about replaying action on Friday.
"It was an unfortunate circumstance and we have district people looking into it to figure out what the problem is," Agrella said.
There was conversation about moving the game to Inderkum High football stadium to finish the final 40 minutes of the game, but coaches and ADs decided against the move. Continuing to play on a dark field would put players at risk of physical injury, they said.
"It would have been too much of injury risk with the kids being so cold for so long and not being able to warm back up," Agrella said.
It was a great turnout for the neighborhood rivalry game between two undefeated teams in the TCC.
Inderkum (9-4-3 overall, 3-0-1) are in first place and Natomas (7-4-2, 2-0-2) are tied with River Valley High School for second place.
Agrella said he estimated about 400 fans were in attendance and there will be no charge at the gate for the makeup game when it is held.
"We will not be charging gate prices the next time. So anybody who was here, and hey, anyone who wasn't here can come in and enjoy a really good game with two good teams," Agrella said.
Natomas High sophomore Evelyn Cordero scored the lone goal on a direct kick for Natomas High at the 28-minute mark of the first half.
Photos by Chris Shannon for NatomasBuzz.com