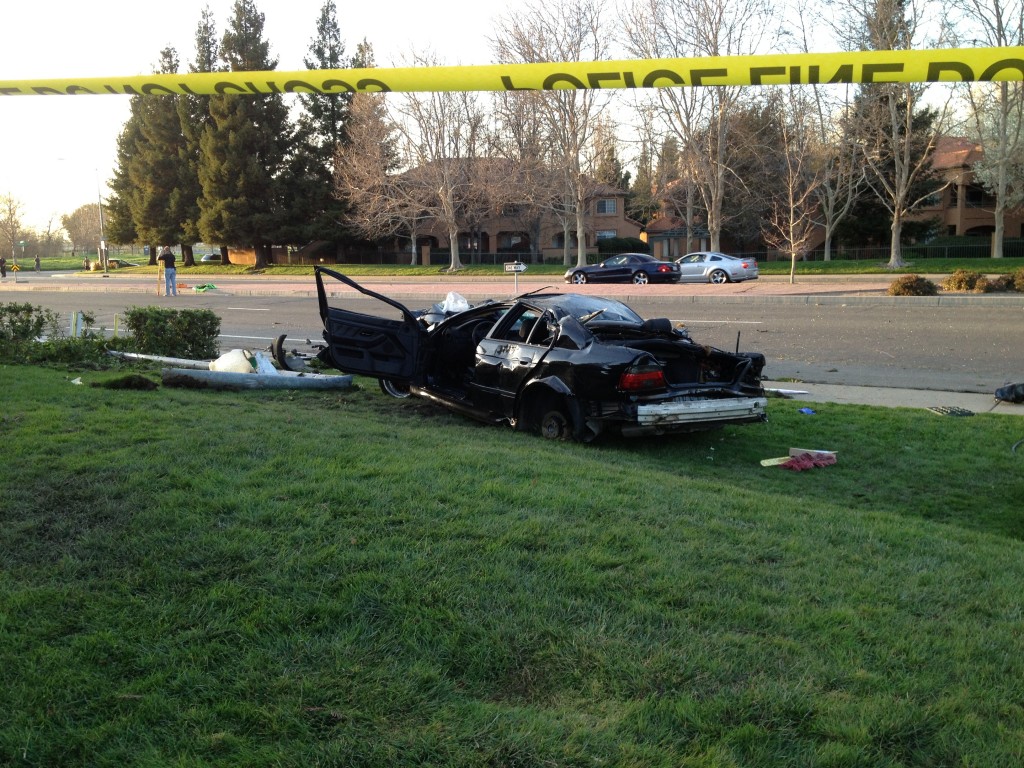 THE NATOMAS BUZZ | @natomasbuzz
Sacramento Police seek witnesses to a car crash during that closed W. El Camino Avenue and delayed traffic for hours in Natomas.
At about 3:27 p.m. Monday, police officers responded to a single-car rollover accident at Grasslands Drive and W. El Camino Avenue, near Gateway Oaks Drive.
The driver of a Black BMW sedan was traveling eastbound on W. El Camino Avenue at a high rate of speed, lost control of the vehicle, left the roadway, and struck multiple objects. A fire hydrant landed in the middle of the roadway and a light pole was felled by the impact.
The adult male driver of the BMW, in his early 20s, was transported to the UC Davis Medical Center with life-threatening injuries. There were no other occupants inside the sedan.
Traffic investigators responded to the scene and are asking the public for assistance. Anyone who witnessed the accident or has any information about the incident is asked to contact the Sacramento Police Department Traffic Investigation Unit, dispatch (916)264-5471 or Crime Alert at (916) 443-HELP (4357).