Actor Jack Gallagher Joins Cast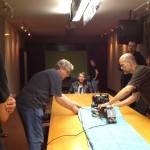 THE NATOMAS BUZZ | @natomasbuzz
Natomas' own hit web series Dark Pool is now an official 2013 HollyWeb Festival selection, it was announced Friday.
Earlier this week the series' 10th episode and Season 2 finale "Pull the Trigger" was released on YouTube.
Natomas resident and series creator, Rick Gott, said he's proud of the show's accomplishments – including winning five categories at LA Web Fest 2012 last spring – and is  looks forward to Season 3.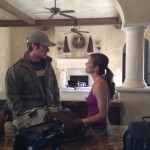 "We're thrilled to announce that comedian, actor, writer and KVIE host, Jack Gallagher will be joining Dark Pool next season and will be playing a major role," Gott said. "We will also be launching our new inidegogo fundraiser campaign in the next couple of weeks, and that will determine whether we can continue to move forward."
Indiegogo is a crowd-funding web site, where people can pledge money for projects. Last year, Dark Pool funded Season 2 with contributions through Kickstarter, another crowd-funding site.
Gott said future plans for Dark Pool include launching Indie Episodic TV, a web series studio dedicated to creating, producing and selling web series for new media.