BUZZ SPORTS STAFF
THE NATOMAS BUZZ | @natomasbuzz
Girls Basketball Recap
The Inderkum High School girls varsity team beat Pioneer High School 60-26 Thursday night to improve to 16-10 overall and 7-2 in the Tri-County Conference.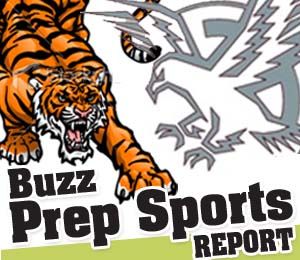 The Lady Tigers will need to beat Natomas High School Tuesday, Feb. 12 in the season finale at home and need a River Valley High School loss to Yuba City High School to tie for the league title.
Sakara Brewer and Kyliyah Daniel each led the game with 16 points on Thursday.
The Natomas High varsity girls lost to Yuba City Thursday night, 60-47. The Lady Nighthawks (5-16, 4-5) are clinging to the final playoff spot in the Sac Joaquin Section Division III power rankings.
The Nighthawks will need a win at Inderkum on Tuesday, and/or help from teams ranked below them, to qualify for post-season play.
The No. 16 seed will most likely play Christian Brothers High School (19-7, 9-0 CVL). The Falcons seven losses have come to teams that have a combined 143-23 record this season.
On Thursday, sophomore Hayley Polk led Natomas High with 19 points and senior Sierra Maun had 15.
Boys Basketball Tonight
Natomas High's varsity boys (5-17, 4-4), winners of four of their last six games, look to get over .500 in league play with against Yuba City tonight.
After just one non-league win, Natomas High is playing an up-tempo style and a win tonight would make for an interesting rematch with Inderkum on Tuesday night.
Inderkum boys (16-9, 6-2) hit the road tonight playing for a much-needed win against last place Pioneer.
The Tigers lost to River Valley Wednesday night without top rebounder Andrew Ignont, giving Inderkum a second TCC loss. The Tigers are now tied with River Valley for first place with two games remaining.
Inderkum was ranked No. 8 in the boys D-III power rankings released Monday. The Tigers may need to win tonight and Tuesday against Natomas High to hope for a top-8 seed and secure a first round home game in the playoffs.
Brackets will be released Wednesday.
Wrestling TCC Championship Preview
Natomas High will host the TCC wrestling tournament starting 9 a.m. on Saturday, Feb. 9. Finals should begin by 1 p.m., according to Natomas High coaching staff.
Woodland finished first in the regular season duel meets and took second in the section team tournament to Antelope last weekend.
Senior Jordan Sepeda highlights the list of individual competitors. The 220-pounder from Natomas High is currently ranked 3rd in the state. Also seeking league titles for the Nighthawks are Alex Gonzalez at 145, Rafael Pantoja at 16 and Joey Ames at 285.
Junior Ruben Escalante from Inderkum is the 37th ranked 138-pounder in the state and the 7th ranked at that weight in the section.
A team champion will be honored and the top-four at each weight class will advance to the D-III divisional championships at Foothill High School Feb. 15-16.