BY OJASWI ADHIKARI & SARA DIXON, NHS INTERNS
THE NATOMAS BUZZ | @natomasbuzz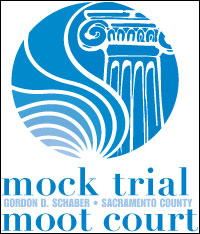 The Natomas High School Mock Trial Club will be among 16 Sacramento-area schools at the Sacramento County Courthouse today, Feb. 14 for Round One of the 2013 Gordon D. Schaber Mock Trial and Moot Court Program competition.
The club will compete against four other schools.
Natomas High School has participated in Mock Trial for 18 years. The 15-member club is coached by French teacher and Language Department Chair Christine Lanphere.
The competition sees students either portray, defend, or prosecute fictional characters in realistic court settings. Students are given the opportunity to become witnesses, expert witnesses, defense attorneys, prosecuting attorneys, and even pre-trial attorneys.
Student attorneys also defend, object, and create their own questions regarding the fictional case. Student witnesses create their own persona based upon information provided to them about their character.
Each year, unique cases are developed and presented to create learning experiences on the rule of law and the judicial system. Materials are based on important issues facing America's youth. Mock Trial materials include a hypothetical criminal case and lesson plans on the central issues in the case.
This year's case is PEOPLE V. VEGA.
The Mock Trial competition simulates a trial-level proceeding before a single presiding judge and two scoring judges. It includes courtroom art and courtroom journalism competitions.
The county Mock Trial winner advances to a statewide competition.