From Natomas Unified School District superintendent Steve Farrar:
Last night (June 3) our school board met again to address the worst budget crisis of our time. They approved a $2.9 million package of budget cuts, and are scheduled to meet weekly throughout the month of June to consider up to $8 million more in cuts by month's end.
These are the highlights of the reductions approved last night:

Reassign teachers facing layoffs into a pool of long-term substitute teachers, savings to be determined – potentially up to $1 million

Increase class sizes in grades 2 and 3 to 30 students to 1 teacher

, $750,000

Close under-enrolled Regional Occupational Program (ROP) classes, $232,000

Increase student meal prices by 50 cents and open new points of sale at Natomas High's Terrace Cafe to generate more sales, $230,000

Cut 2.5 positions for secondary social studies, $145,000

Make further reductions in the support staff at the Education Center, $166,000

Increase the distance students walk before busing is provided, $100,000

Eliminate an unfilled elementary vice principal position, $96,000

Reduce use of the Tungsten program, $45,000

Cancel elementary summer school but keep high school summer school (middle school summer school will be addressed next week), $28,000

Implement further energy savings including keeping the swimming pool at Natomas High open only June-September and turning off the stadium lights at Natomas High and Inderkum High in the evenings, $24,500

Trim staff development budget for certificated staff, $21,516

Reduce the contribution to the Natomas Schools Foundation, $16,000

Reduce school decentralized supply budgets by 10 percent, $70,000
As you may know, the state budget crisis is worsening by the day and school districts across the state are having their state income reduced even more drastically than anticipated just weeks ago.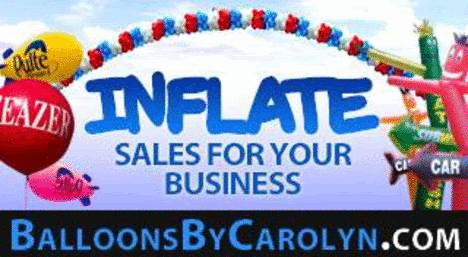 To put this in some context – during the Great Depression, budgets for education were cut by 25 percent over a five-year period. In California, we are facing a 25 percent reduction in state funding over just two years, according to some estimates.
Below are some of the possible budget cuts that may be under consideration at the June 11 special meeting of the Board of Trustees:
Closing schools, $300,000 to $400,000
Temporarily closing Bannon Creek Elementary for construction safety concerns during the conversion of the campus from a K-5 to a K-8 school (this construction project is using bond dollars that cannot be used for other expenses such as staff salaries and student supplies), $250,000
Authorizing targeted layoffs, variable savings
Eliminating athletics, $357,425
Putting more/all schools on multi-track year-round schedules with a school closure, $400,000
Having a four-day school week, $250,000
More energy savings that include letting our lawns go brown, $40,000 or more
Not purchasing school workbooks, $300,000
Eliminating all bus transportation except for special education students (a mandated service), $862,000
Eliminating all Tier III categorical programs, $1.4 million
Staff furloughs, variable savings
Eliminating P.E. for high school juniors and seniors and only offering the class at the freshman/sophomore level, $232,000
Further review of increasing class sizes at the K-1 level (the Board already approved increasing class sizes at every grade level by 1), savings to be determined
Still to be addressed are issues of employee compensation that are subject to negotiations. Please note the following potential savings:
Freeze step-and-column increases, $1.68 million or the equivalent of 29 teaching positions
Implement furlough days, $283,363 per each furlough day or the equivalent of 5 teaching positions
3 percent salary reduction for all employees and administrators, $1.644 million or the equivalent of 28 teaching positions
Eliminate compensation for class size overages, $236,000 or the equivalent of 4 teaching positions
In a related matter, our district is working to resolve the issue of School Resource Officers at Inderkum High and Natomas High. I'd like to note that we are in discussions with other agencies to provide this service at a lower cost than our contract with the Sacramento Police Department which ends June 30.
I'd also like to provide clarification on another important issue: How we pay for one-time land purchases/school construction vs. how we pay for ongoing expenses like salaries and school supplies:
The funds for land purchases/school construction come from separate money "pots," if you will, and can't be comingled with funds for salaries and school supplies.
We have built our new schools, modernized our campuses and purchased the West Lakeside property for future school use with voter-approved school bond money and land developer fees, among other sources dedicated just for this use.
We pay for our salaries, school supplies and all other ongoing educational expenses out of the general fund – typically money that comes from state and federal sources.
As I said in yesterday's message, I wish there was better news to report on the state budget crisis and how it's affecting school districts across the state. I look forward to the day when education once again is made the top financial priority that it deserves to be in California.
Info about how to reach NUSD trustees can be found here.